With the 2018 hunting season nearly in the rearview and Old Man Winter knocking at our door, many of us turn our focus to reflect on the past season, and plan for the coming one. Gear is often a focal point — decisions are made on what did and didn't work, as well as what pieces you would like to incorporate into your kit going forward. We get it. We are gear junkies too. Every member of the JOMH team has a different background, and therefore a different approach to gear selection. Here are our 2018 Top Picks
Adam Janke
Gunwerks Clymr + Leupold Mark 5HD
I'm a sucker for a compact and maneuverable rifle and the Clymr, chambered in 6.5 PRC and topped with the Mark 5HD in 3.6 – 18×44 was, without a doubt, the most impressive equipment I had the pleasure of using this year. It's lethal as hell on a variety of game and an absolute pleasure to shoot, whether prone at the range or contorted into a less than ideal field applicable shooting position. I've had numerous people spend time behind this gun and literally every single person comes away smiling. I'd never say this in the presence of my wife but, I doubt I'll ever need another mountain hunting rifle.
Beyond A5 Stretch Alpha Sweater
This may be the most cross-functional jacket I've ever owned. It shrugged off everything the Pamir Mountains threw at it in Tajikistan and is the jacket I grab when in doubt, even as a casual piece. From subzero temps to milder environments, this is a legit three season piece that goes from the backcountry to the range, to the grocery store without skipping a beat.
Salomon X Alp Mtn GTX
If it's not obvious already, versatility is one of my top considerations when it comes to gear. As I've said numerous times on the podcast or in past articles, boots are a very personal choice. So, these may not be for you but they are certainly worth trying. I'm on my second pair and, assuming Salomon keeps making them, I'll keep buying them. I wear them backpack/ruck training on a weekly basis and for at least 90% of my hunting. Whether I'm carrying light or heavy loads, this boot has not let me down.
Moon Cheese
If you know, you know. If you don't, buy some. As light as you're going to find at this calorie count. I literally start every trip's food list with this stuff and plan my other calories around it. This wasn't new for me this year but, it remains my favorite backcountry menu item bar none.
Black Rifle Coffee Instant Sticks
Anyone that knows me well, knows I like my caffeine. I'll take it any way I can get it but, when given the choice, I like a quality cup of joe in the backcountry. Yes, you can go the extra mile and pack in ground coffee, filters, etc. but let's be honest, if you're on a backpack hunt, it's not the best approach. So, instant is the way to go. Call me a snob but, Folgers or Maxwell House just doesn't cut it for my tastes. For years, I've packed in the Big Green Monster's Via sticks, but felt damned hypocritical knowing they support numerous anti-predator-hunting initiatives. When BRCC launched their instant sticks, I jumped ship right away. It's great coffee from a company that supports many causes I believe in and, most importantly, the lifestyle I choose to lead. If you're a coffee drinker, you won't be disappointed.
Nolan Osborne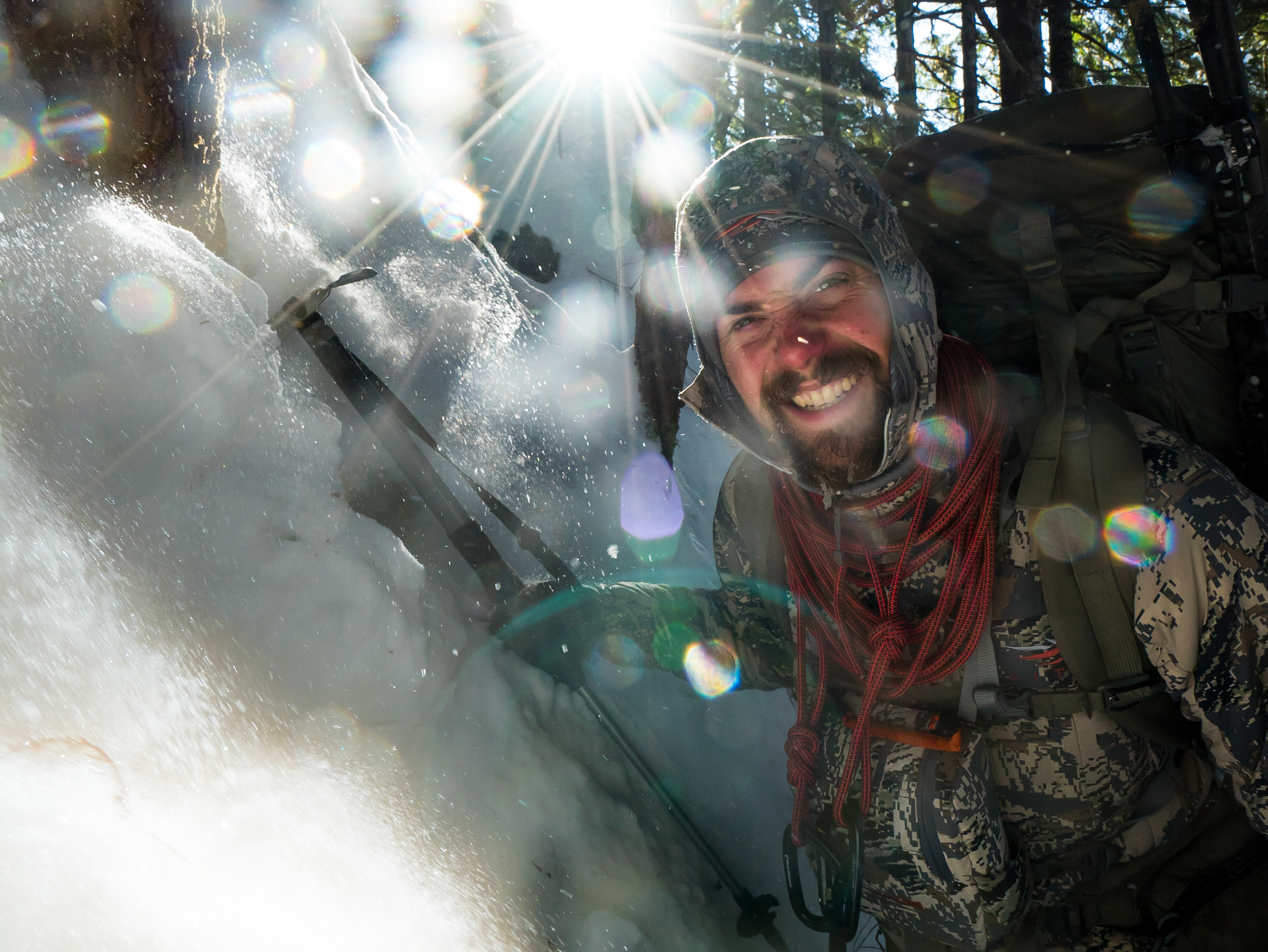 Precision Shooting Course
This may seem redundant as we have published an article and featured a couple podcasts on the Leupold Optics Academy/training courses, but I really feel that this is a critical, and overlooked gap in the hunting community. Your rifle system is only as good as your fundamentals… and odds are your fundamentals aren't as good as you think. Whether it's the Leupold Optics Academy, the Gunwerks Long Range University, or any other high-quality course locally available, you owe it to yourself to receive some instruction.
Hilleberg Akto Tent
There are a few items in my kit that I haven't yet been convinced that "ultralight" is the right way to go, as weight savings are typically coupled with the loss of durability. Boots, Pack, and Tents currently fall under that category. Hilleberg's Akto is a one-person, all-season tent built to prioritize lighter weight over absolute strength, while still producing a tent that is strong enough for nearly any conditions. The vestibule offers plenty of room for all of your gear, as well as a tent interior ¾ the size of the competitions two-person tents. With the tent body integrated into the rain-fly, and an exterior pole design, you don't have to worry about the inside of your tent getting wet during set up and take down — a feature you see across Hilleberg's entire lineup. At a packed weight of 3lbs 12oz, it's versatility comes in a relatively small package, and is easy to take with you anywhere. I've used this tent extensively in 2018, from August Stone Sheep hunts to February Goat hunts on the Alaska/B.C. border, and it has become a backcountry staple for me.
Therm-a-Rest NeoAir Xtherm
Sleep is a critical component to functioning properly and staying safe in the backcountry, both of which are key to a successful hunt. I've personally spent over 450 nights on this sleeping pad in the last four years, in temperatures ranging from -13F to 109 F — a more than adequate test sample. Regardless of the temperature or whether you prefer to sleep on your back or side, this pad will perform for you. Boasting an R-Value of 5.7, it is 2.5" thick and weighs in at 15oz. Packed size is equivalent to a 32oz Nalgene water bottle. Need I say more?
Leupold VX5HD 3-15×44 CDS-ZL2
Last spring, I mounted a VX5HD atop my guiding rifle, a featherweight 338 Win Mag with a 20" barrel and iron sights. I proceeded to use and abuse this scope during the course of three months in Northern British Columbia guiding. In and out of jet boats and float planes uncased, fully submerged in glacier rivers on horseback, dropped in the mud, and raked off the willows while calling in moose — this scope has taken a licking and held up to it all. The new CDS-ZL2 system is easy to use in the field, while still maintaining a sleek profile, and it tracks repeatably regardless of abuse. After a couple months of wear and tear, I confirmed this with a few shots at 995 yards. This scope is a great option for those of you looking to stretch the legs on your hunting rifle, without the weight or bulk associated with traditional precision/long-range optics — in a budget friendly package.
Coley Gentzel
Victorinox Paring Knife
Awesome as they may be, the Achilles heel of the Havalon blades has been that they are so damn sharp and somewhat weak as compared to a rugged fixed blade knife. The newer blades are stronger, but still not good for digging hard, prying, etc. Enter the Victorinox paring knife. This tiny but super tough knife has been my go-to for tougher jobs like popping leg joints, removing jawbones, and fleshing out skulls, etc. High-quality steel sharpens quickly and another $4 gets you a handy little holster for keeping it on your belt when you need to put it down to wrestle the meat. Comes in high-vis orange and red colors as well.
TAG Bags BOMB Pack
(BOMB = boned out meat bags). Small, light, durable, easy to clean, light, small, and durable. The ideal meat bag for backpack hunts. Need I say anything else?
La Sportiva's Trango Cube GTX Mountaineering Boot
Mentioned in the "Footwear for Mountain Hunting" article published earlier this year. Some sweet upgrades from the previous model make these boots even better than their already awesome predecessors. They are lighter and more comfortable and now come in a cool Kryptek Highlander camo pattern as well — a nod to the hunting crowd that the mountaineering industry is now realizing we use their equipment as well. 
Sitka's Ascent Pant
Light yet durable, comfortable, intelligently designed with regard to fit and function. The ideal warm weather, high output hunting pant.
GSI's Fareshare Mug
The new and improved model is far superior to the old design with the rigid handle, which was pretty good for a long time. The new model comes with an insulated cozy and sewn loop for a handle instead of the rigid version that always broke off and left a jagged shard hanging off the mug to poke holes in Gore-tex and Therm-a-Rests. They added a rubber gasket to the lid making it more leak resistant as well. It's a mug, it's a bowl, it big enough to get your fair share when fighting over the one-pot glop. Pop the top on to securely store leftovers or liquid in a pack for later.
Black Diamond's Storm Headlamp
Best in class brightness (350 lumens) from a compact and waterproof package. Intelligent design features including the floodlight/max power mode, and night vision friendly colors (red, green, blue) make this small but powerful headlamp my go-to for lighting up dark places. No reason to leave home without it.
Steve Opat
Collapsible Silicone Cup
First and foremost, without a doubt, hands-down, easily…etc etc…my gear superhero this year was the Sili-cup. It completely rocked my world. Gone are the days of wet sleeves from trying to drink from the stream with your hands. Gone are the days of trying to hold your breath AND drink because you've bent down to water's level with your pack still on and your pack straps are strangling you. I can now catch a drink without breaking stride.
Roving Blue Ozone Pen
This has become my new favorite method of treating water for drinking -when I have to treat it. Normally I just drink right out of the creek with my sili-cup.
Ozone is an amazing tool in the backcountry. Many people are familiar with it for scent control, but Roving Blue created a way to generate ozone in an aqueous solution. As a result, it not only sterilizes water, it turns the water into a tool that can be used to clean your clothes, face, teeth, etc; Sterilize tools; sanitize dishes and dozens of other uses. The unit is the size of a pen so I carry it in my breast pocket and am never without it.
Heather's Choice Packaroons
I will also give props here to the Backcountry Fuel Box for helping me expand my culinary options in the field this year. With all the meal replacement and protein bars that I was able to sample, I still like Packaroons the best. In fact, I developed a new creed this year; I will no longer be bringing food with me that I don't enjoy but used to bring anyways because I'm "supposed" to like it or need it. Screw that! You have to like what you eat. This came after I jettisoned a meal replacement bar off the mountain after only two bites – the second bite just for confirmation that it was, in fact, unpalatable. I'm convinced the bears will walk away after two bites as well. You HAVE to like the food you bring with you and that food HAS to take care of your body. Packaroons do both!
Kenetrek Boots Re-Sole
At every expo I attend, I engage in multiple conversations regarding boots. The best wisdom I heard this year was when a gentleman – who ended up talking himself out of a sale – told me, "if you have boots that you love and that take care of you, you should stick with them." This year marks the third time that I've sent in a pair of boots to Kenetrek and had the cobbler work their magic with them. They come back re-conditioned and with brand new soles, a re-vamped rubber rand, and new laces. They'll re-work the toe-cups as necessary also. In the end, I get back a boot that's already broken into MY foot and that I'm certain has already been trained to hunt. As a result of this strategy, I have only owned two pairs of mountain hunting boots in the last 9 years and they are still hunting with me today.
Caylen Wojcik
Outdoor Pantry Meals
I'm always looking for more natural and organic foods to take on trips to keep my stomach happy, and after stumbling onto Outdoor Pantry while surfing my Instagram feed, I decided to give them a try. The flavor is on point, and best of all, I can pronounce all the listed ingredients. Two favorite meals are the Beef Stew and the Ancient Grains with Apricots and Chicken.  Notable mentions are the porridge with bacon and honey, and the yogurt drops. Outdoor Pantry will always be in my ruck from here on out.
Heather's Choice Breakfast
At first, I wasn't a fan of the buckwheat and hemp seed taste, but now that there are so many flavor options these meals have grown on me. Now I think they're delicious and I look forward to my mornings, even if they're cold and miserable. They pack a huge amount of calories in one serving too, almost 500, which in the calorie to weight ratio category, is pretty high.
Nemo Tensor
I put an irreparable hole in my Thermarest so it was time for another pad. I did some research here and came across Nemo. I was looking for a 3″ thick ultralight pad that had a wide width option. I found the Tensor and it fit all the bills, and it included Primaloft insulation. I'm a cold sleeper, so I wanted to make sure I purchased wisely. I was super comfortable on this pad, even as a side sleeper and the effect of the insulation was definitely noticed on a couple cold nights that dropped into the low 20's. At about a pound and a half, I'm pleased with the performance to weight ratio.
2018 Gunwerks Magnus
I'm a rifle guy and I have been for 20 years. The new Magnus stock from Gunwerks absolutely blew me away with the quality of workmanship, the materials, and the obvious painful attention to detail in the engineering process. Topped with the new Leupold Mark 5 3.6x-18x and a Proof Research carbon fiber wrapped barrel, this rifle is right at 9 lbs. Chambered in 7mm SAUM, that caliber has some snap, but the ergonomics of the Magnus transfer that recoil energy so effectively the rifle is pleasant to shoot, and I can shoot that lightweight rifle just as consistently as one of my heavier weight competition rifles. Consistency equals accuracy…
Peter Gutsche
Kifaru Gun Bearer
Simply put, I will use this on every hunt for as long as I am able to carry a backpack and head up the mountain. There are a number of brands now making variations and while I have no experience with them, I am sure they all work just about as well. No more snagging on every possible branch and far more peace of mind when hunting in bear country.
Leukotape
I wish I knew of this stuff before my first sheep hunt! I have used it every time I have strapped in for a serious day in the boots and it works wonders. I'm not saying I'll never get blisters again, but with Leukotape on my feet, I sure don't worry about it like I used to.
Dehydrator
On a recent fly-in hunt, my partner took care of all the meals. Everything was homemade using a dehydrator and it was delicious! While I do have a soft spot for Mountain House Lasagna (Hint: Use your hands to knead the bag instead of stirring the cheese to avoid it sticking like superglue to your utensil) it was great to have a variety of meals that didn't taste like licking a salt block. Since that trip, I have tried my hand at a few meals and it is surprisingly easy to do. I highly recommend using the winter months to figure out making your own food for your future hunts.
PhoneSkope
It's not new, but it's invaluable when judging game from a long distance as is so often the case when mountain hunting. The ability to take clear pictures of animals that have antler, horn curl, or age restrictions is a game changer. It proves itself on almost every trip I go on and weighs next to nothing.
RAVPower 26800mAh Charger
Finally, a charger that lives up to its promise. Perhaps I have had bad luck in the past, but until the RAVPower entered my kit I was always just scraping by. This year I had zero issues keeping my devices juiced on multiple trips.